REV-TEE - Mini air freshener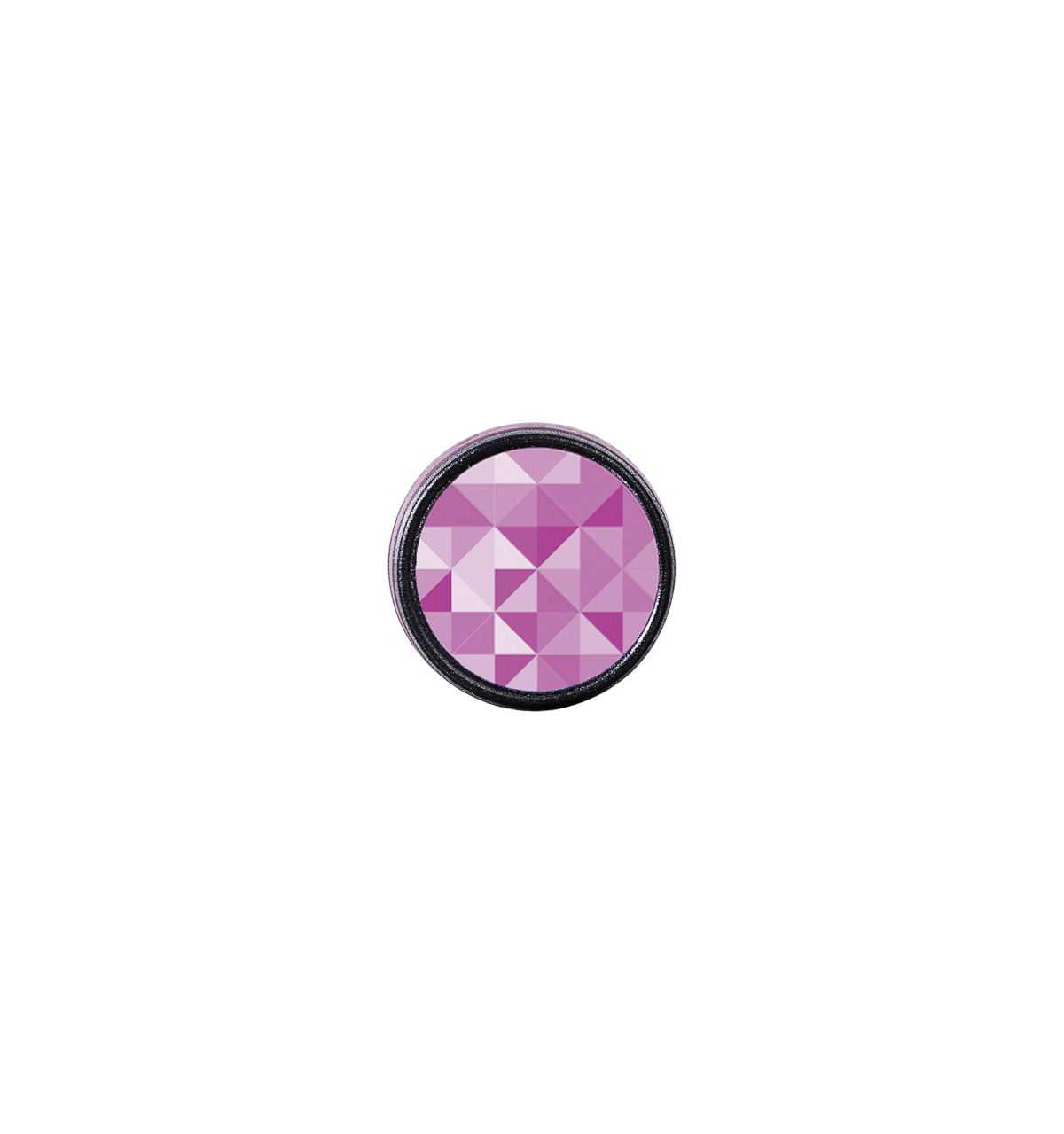 REV-TEE round
- ANTI TOBACCO
Fern and Musk
Round car air freshener, to be fixed into the air vents. The air freshener comes into direct contact with the air, thus making the fragrance spread throughout the vehicle. Diffusion can be regulated by increasing or decreasing the air flow through the vents.
The fragrance is enclosed directly in the plastic. This technology makes the product longer lasting. The perfume is released gradually, even after months, and is non-invasive. Rev-Tee does not contain liquids or gels that could spill in the passenger compartment or on the hands.
THE FRAGRANCE
Night falls in a mysterious forest: this is the landscape described by the Fern and Musk fragrance, a scent brimming with floral, woody and musky notes.
This particularly lingering fragrance is ideal for removing the smell of tobacco.
| | |
| --- | --- |
| TOP NOTES | bergamot |
| MIDDLE NOTES | heliotrope, rose, geranium |
| BASE NOTES | vaniglia, muschio, vetiver |
HOW TO USE
Insert directly into the car air vent and switch on the ventilation system
QUALITY
We use high quality, non-toxic plastics for our products. Our fragrances are carefully selected and contain natural essential oils. The result is a pleasant, non-aggressive and long-lasting fragrance.

SAFE PRODUCTS
Rev air fresheners are made from soft, scratch-resistant plastic. They do not damage the surfaces they come into contact with, such as the car's dashboard or the inside of wardrobes and drawers. They do not contain liquids or gels that could spill onto surfaces or on the hands

MADE IN ITALY
Our air fresheners are designed and produced entirely in Italy at our facilities in Aicurzio, Monza and Brianza. Rev Milano is a part of Ampla Rev Milano srl, a family-run company with over 60 years of experience in the plastic moulding industry.

CONTROLLED PRODUCTS
Our air fresheners are produced at our facilities in Aicurzio, enabling our technicians to monitor each step of the production process. Our products undergo strict quality controls and are certified under the ISO 9001 standard.

USE IT FOR
Your car
Perfume and decorate your car with Rev car air fresheners
Your commercial vehicle
Perfume and decorate your commercial vehicle with Rev car air fresheners
Your taxi
Welcome your passengers with an unforgettable scent!
Your truck
Perfume and decorate your truck with Rev car air fresheners
YOUR AIR FRESHENER
IN YOUR OWN UNIQUE
FASHION
We produce your very own line of branded car, sports-gear and home air fresheners featuring your favourite perfume. Make your brand memorable!
Customise
REQUEST A QUOTE
Have you ever thought about the importance of linking your brand identity to a perfume?
Request a quote
, for the production, customisation and purchase of our lines of air fresheners.
Make your brand unforgettable!